En el Dallas Arboretum, uno de los sitios más bellos de la ciudad, es donde me hace sentir que finalmente es otoño en Texas.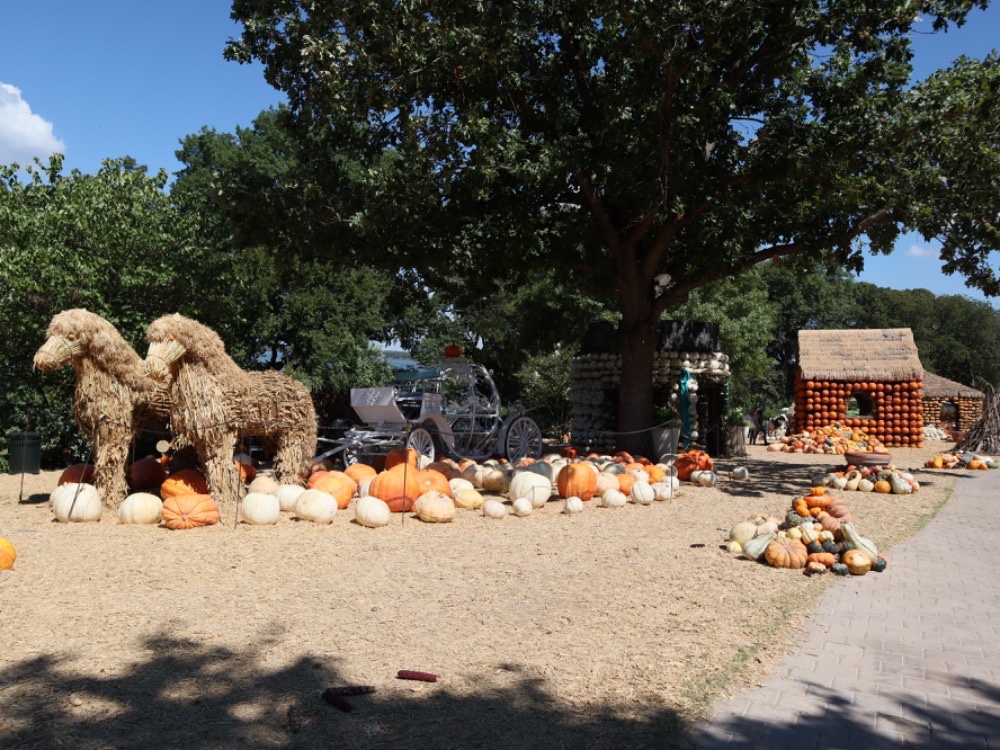 El otoño en el Dallas Arboretum
Esta es su edición anual no. 17 y es presentado por Reliant, ahora con más 100,000 calabazas de diferentes variedades, que ha sido todo un acontecimiento porque en años anteriores eran 90,000.
Sitios en DFW para celebrar el otoño y visitar pumpkin patches.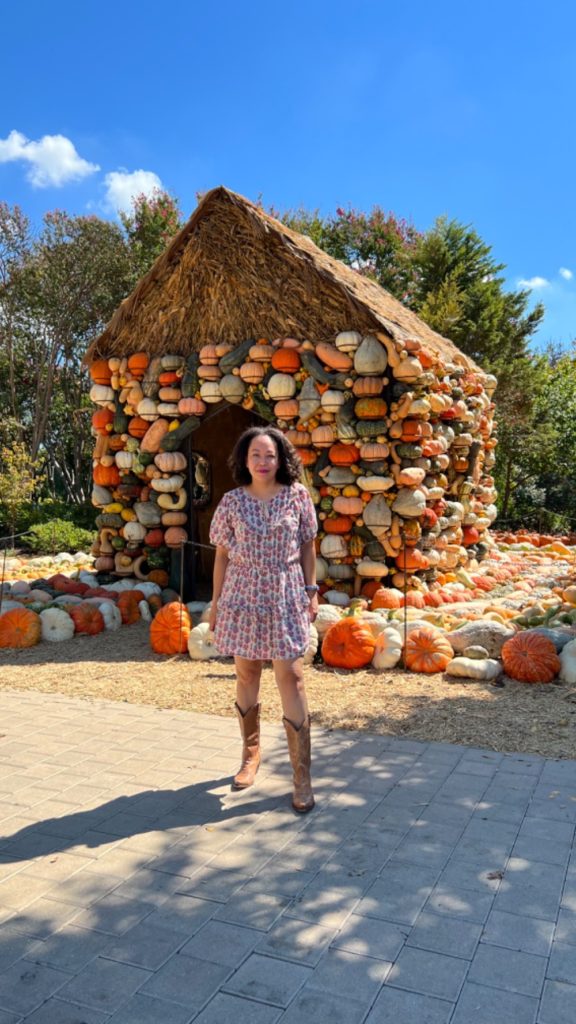 A Fall Fairy Tale en el Dallas Arboretum
El tema de la exhibición de este año es "A Fall Fairy Tale", que celebra los cuentos de hadas clásicos. De esta forma regresa el carruaje blanco de la Cenicienta junto a dos majestuosos caballos que están hechos de paja, lo mejor es que puedes montarte allí y tomar muchas fotos.
El Pumpkin Village del Arboretum
Encontrarás una aldea de cinco casitas de calabazas temáticas que conforman el aclamado Pumpkin Village. ¡Ahora si se puede entrar!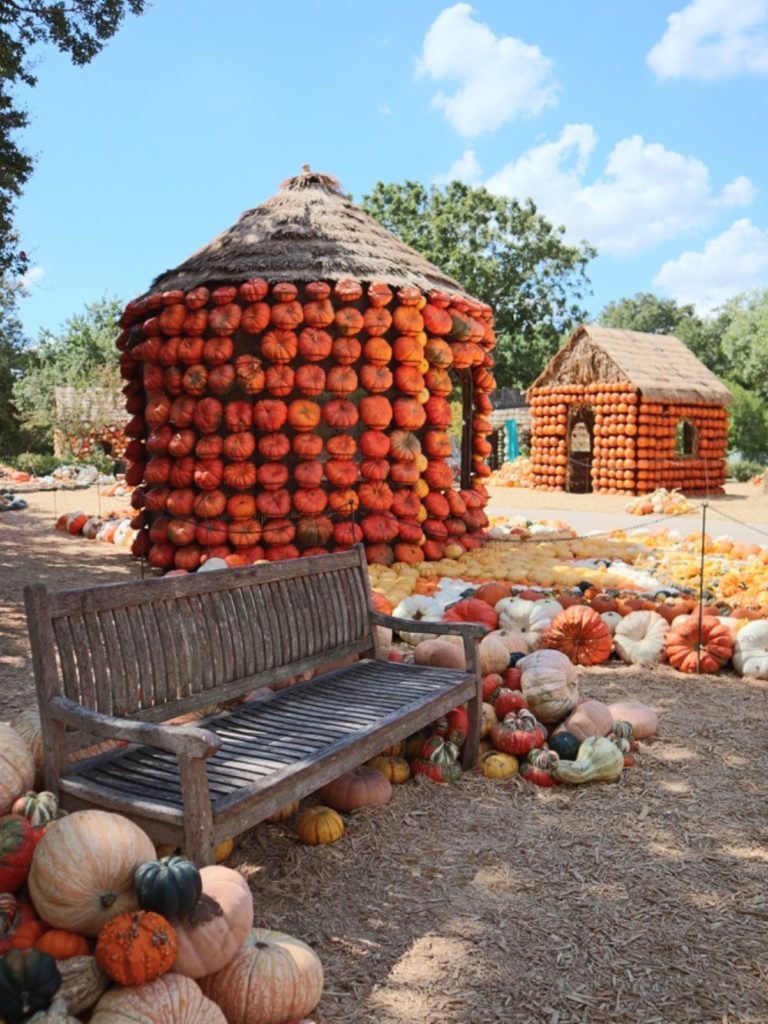 Las 5 casitas de calabazas del Dallas Arboretum
Estas casitas se basan en hermosos cuentos como Jack y las Habichuelas Mágicas (Jack & The Beanstalk), Los Tres Cochinitos (The Three Little Pigs), La Espada en la Piedra (The Sword in the Stone) e incluso toda una experiencia selfie en la alfombra mágica de Las Mil y Una Noche (One Thousand and One Nights).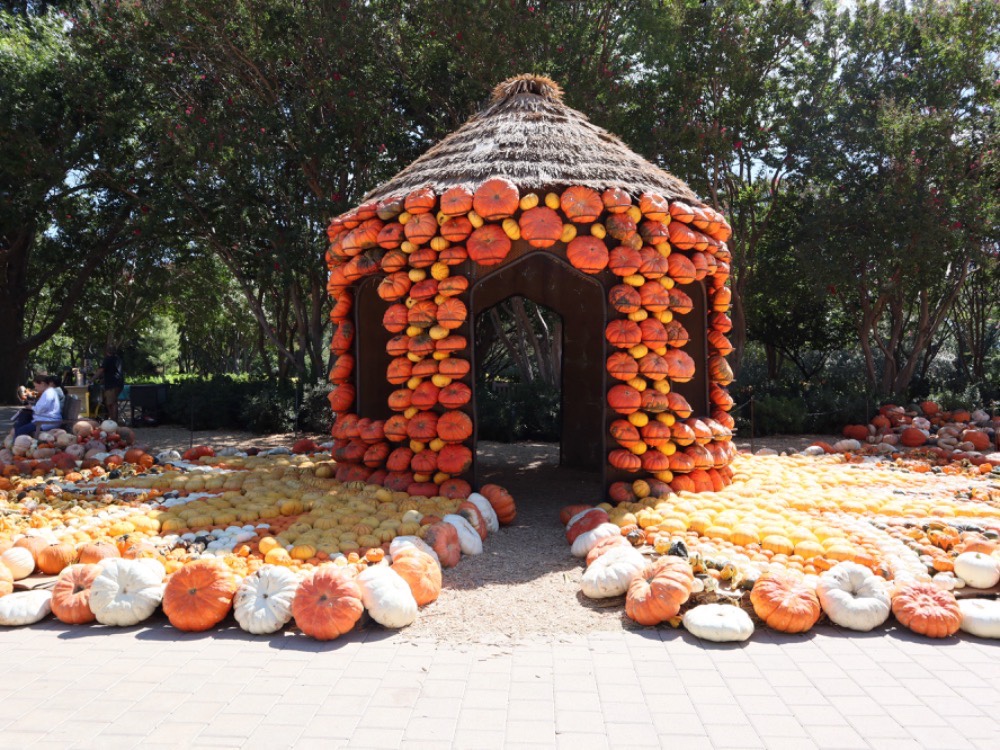 Hay una calabaza enorme que tiene una espada clavada, un puentecito y hasta un laberinto de maíz para los más chiquitos de la casa. ¡A mi me encantó!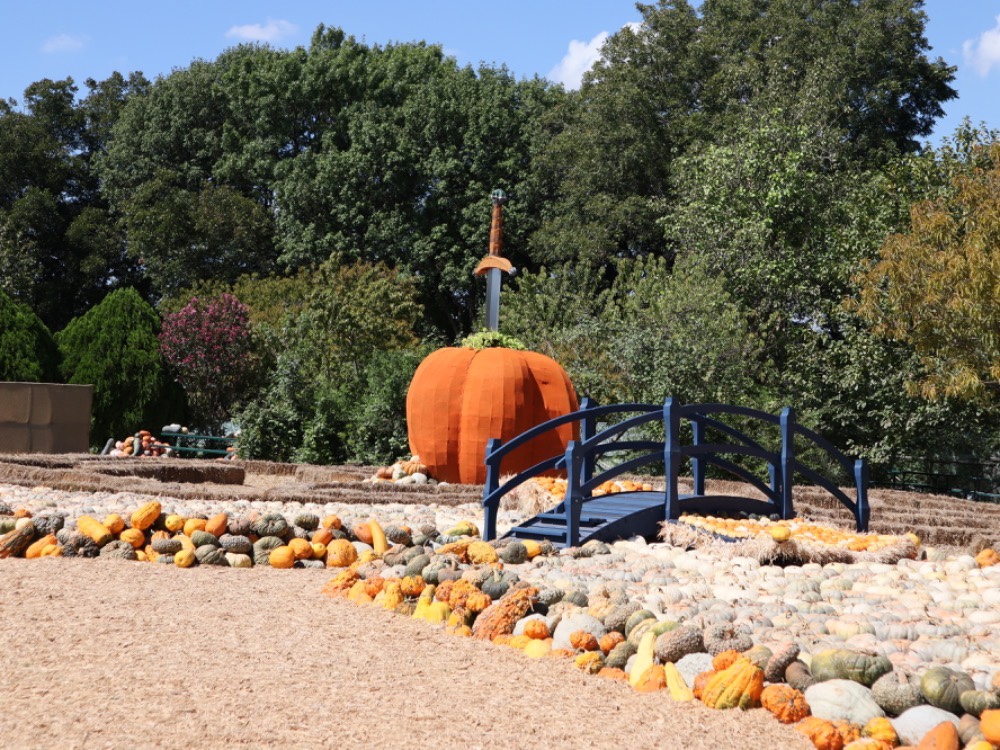 The Dallas Arboretum
El Arboretum se súpera año tras año con los impresionantes colores del otoño, incluidas 150,000 flores otoñales como caléndulas, crisantemos y cempasúchil así como diferentes tipos de calabazas que provienen de granjas de familias texanas de Floydada, Texas.
La bellísima y creativa exhibición de otoño estará disponible desde el 17 de septiembre hasta el 31 de octubre de 2022.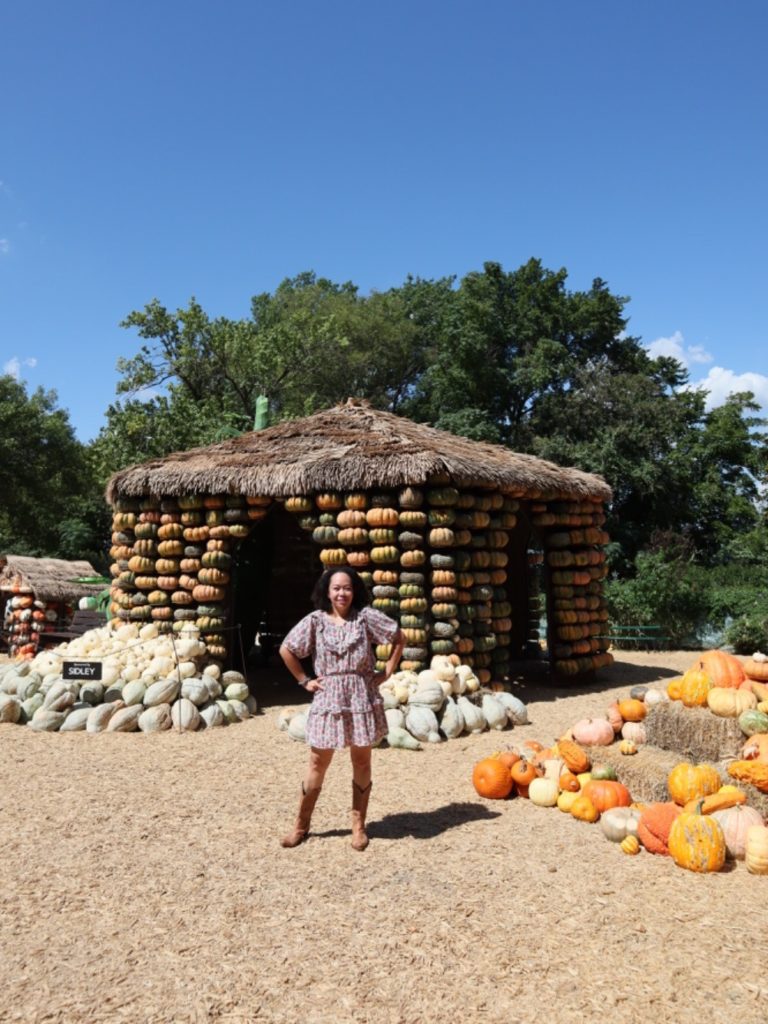 A Tasteful Place
Habrá degustación y muestras diarias utilizando plantas de temporada en A Tasteful Place; un huerto de hierbas y vegetales de 3.5 acres. Las actividades semanales incluyen demostraciones gratuitas de cocina, floristería y horticultura que son los lunes con Dallas College Cooks.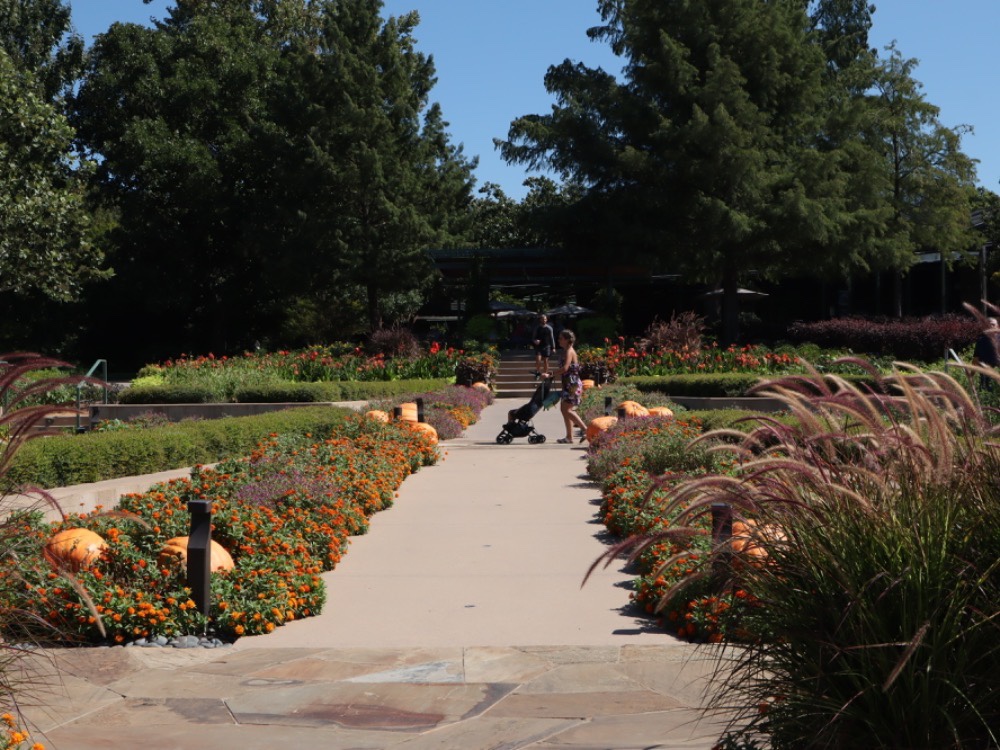 Actividades en el Arboretum
Además de actividades como Mommy and Me Mondays, Tiny Tot Tuesdays, un pumpkin patch con calabazas para comprar y eventos especiales del festival de otoño.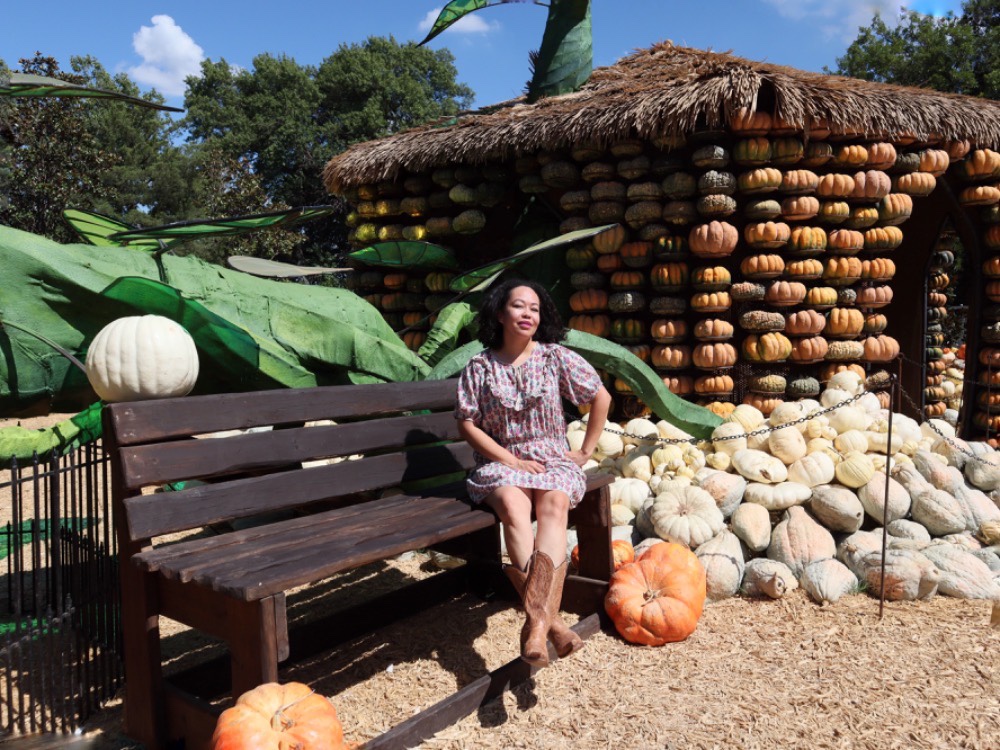 Entradas
Las entradas van desde los $12-$20; niños de 2-12 años pagan $12; $16 por seniors de +65 años; $20 para adultos y los menores de 2 años entran gratis. Se deben comprar los tickets online: visita dallasarboretum.com.
No dejes de visitarlo y etiquétame @mcontemporanea.