As a mother of two premature babies and a survivor of preeclampsia, I know firsthand the challenges that come with motherhood.
My journey began with my first pregnancy 16 years ago, which ended abruptly at just 32 weeks when I was diagnosed with preeclampsia.
Disclosure: Sponsored post. This is a personal blog written and edited by myself. All opinions expressed are my own, based on my personal and honest point of view.
I had no idea what was happening to my body, but I knew my baby was in danger, and both had to stay at the hospital during New Year's Eve.
After an emergency, my son was born skinny and small and was immediately whisked away to the neonatal intensive care unit (NICU).
The next few months were a blur of doctor's appointments, pumping breast milk, and spending long hours at the NICU.
It was a rollercoaster of emotions as we watched our tiny baby fight for his life, but we never gave up hope. With the help of the incredible medical team in San Mateo, we brought our son home after 35 days in the NICU.
Just three years later, I found myself back in the hospital with preeclampsia once again. This time around, I could carry my daughter a little further, but she still arrived early, at just 34 weeks.
Once again, we were plunged into the world of the NICU, but this time we were a little more prepared. We knew what to expect and how to advocate for our baby girl.
Today, both of my children are happy and healthy, and I am proud to say that I have thrived as a mother of premature babies. It hasn't always been easy, but I have learned to be patient and resilient and never give up hope.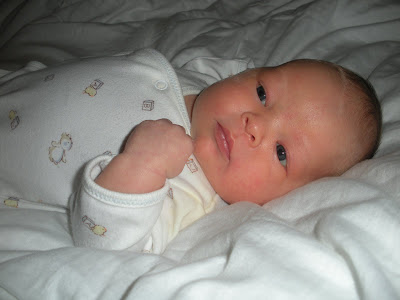 Being a mom to two preemies has shown me the strength and resilience of the human spirit. It has taught me to appreciate the small things in life and to be grateful for the love and support of family, friends, and nurses.
For more information about What You Need To Know When You're Pregnant, watch It Starts with Mom Live episode 2 to hear from health experts and other moms about what you need to know to ensure the best health outcomes for you and your baby.
March of Dimes is hosting a three-part series featuring Dr. Elizabeth Cherot, SVP & Chief Medical Health Officer, March of Dimes, moderated by TV Journalists Stacey Skrysak and Elizabeth Cohen (CNN), with March of Dimes Celebrity Advocate Council panelists Shawn Johnson East, Angelina Spicer and as well as doula Kaytee Crawford, broadcast live across our March of Dimes Facebook, LinkedIn, and YouTube social channels.
Each episode tackles a phase in the pregnancy journey, starting with before pregnancy, during pregnancy, and post-pregnancy.
In case you missed the first two videos, watch the It Starts With Mom series about mental health, cardiovascular issues, chronic health conditions, how to advocate for yourself, and much more at itstartswithmom.org.