English version below!
De los recuerdos más lindos que tengo de mis embarazos están los Baby Showers, las amigas, los juegos, la comida, los regalos, la decoración y el bingo. No hay nada como ver a la gente que te quiere reunida para celebrar la vida.

Me imagino que seguramente tú tienes algún conocido que está a punto de tener a su bebé así que Pampers y Mamá Contemporánea ofrecen la oportunidad de ganar una tarjeta de regalo American Express de $300  para uno de los lectores de este blog y de esta forma poder festejar un baby shower junto a familiares, vecinos y amigos.
Además hay una Mision #2: Pampers quiere que este día del padre sea inolvidable. La idea es ayudar a darles tiempo a los papás y sus bebés para que disfruten el uno del otro, que es algo tan importante para su desarrollo. Tu puedes aportar visitando  Pampers. Si Pampers obtiene 4,000 "promesas" para completar el reto, se hará un evento a lo largo del país, será un día para recordar. También cada persona que se comprometa a la misión automáticamente concursa por la oportunidad de ganar pañales y toallitas gratis por un año.
SORTEO: Para participar escribe un comentario aquí en mi blog: ¿Cómo te gustaría celebrar un próximo baby shower, si es para ti o para otra persona?. No olvides dejar tu email para contactarte por si ganas.
Like Pampers y MamaContemporanea en Facebook y sigue a @Pampers en twitter.
Suscribete a mi canal de Youtube y a mi RSS , confirmalo una vez llegue a tu inbox. Solo para quienes viven en EEUU. No PO boxes. Termina el 30 de Junio de 2011. ¡Buena Suerte!
p.d: El ganador de la tarjeta de regalo de $300 se compromete a compartir fotos de su baby shower.
GIVEAWAY:
Pampers is partnering up with Mamá Contemporánea to offer a $300 American Express gift card to one of my readers; you can throw a baby shower for one of your friends, relatives, yourself or someone from the community. All we ask is that you share photos of the baby shower event with us. Write in the comment area on my blog how you would plan to throw a Baby Shower and for whom? Be sure to leave an e-mail address where you can be reached if you win.
Like Pampers and MamaContemporanea on Facebook. Follow @Pampers on twitter.Subscribe to my bilingual Youtube channel.  Ends 6/30/11. U.S only. No PO boxes. Good Luck!
In addition, Pampers is working on Mission #2 which is making a dad's first Father's Day one he'll never forget. Visit Facebook.com/pampers for more information.

The mission is to help give dads the time he and his baby deserve to bond — as it's so critical to his baby's development.
If Pampers gets 4,000 commitments to complete the mission, Pampers will throw special Father's Day cook-outs for dads and babies across the country.
Participants that commit to the mission can also enter to win a year's supply of Pampers diapers and wipes.
Aclaratoria: No he recibido compensacion economica por escribir este post.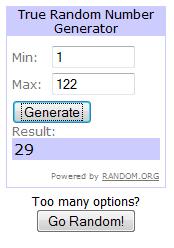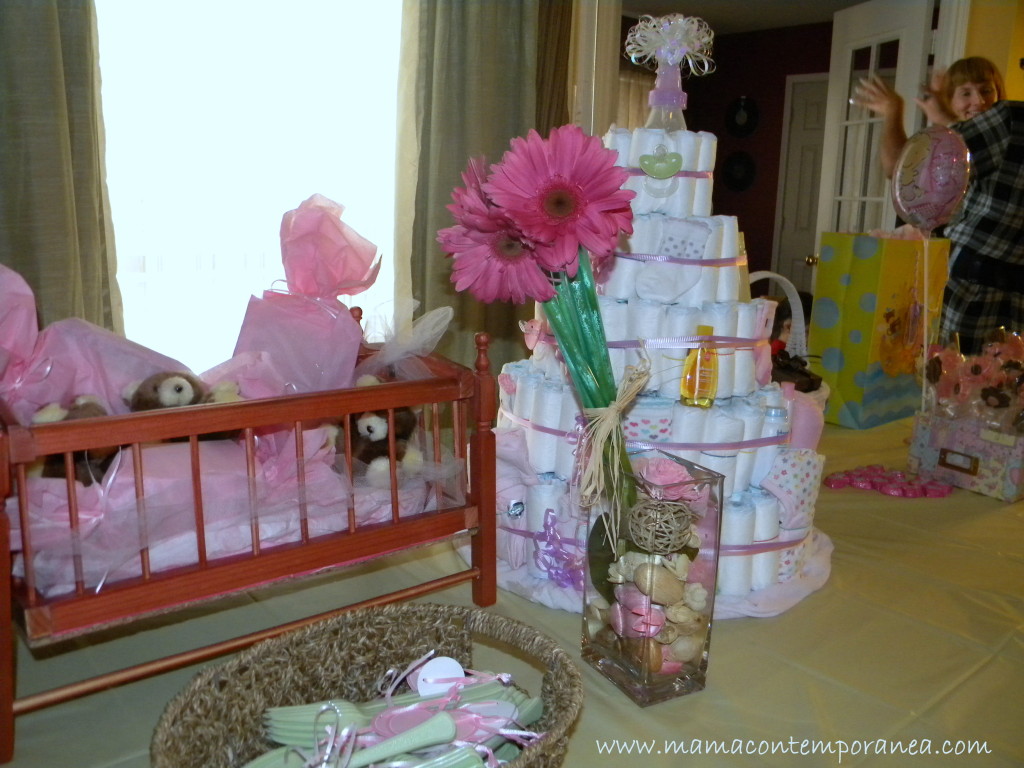 Foto de mi 2ndo. baby shower. Febrero 2010.