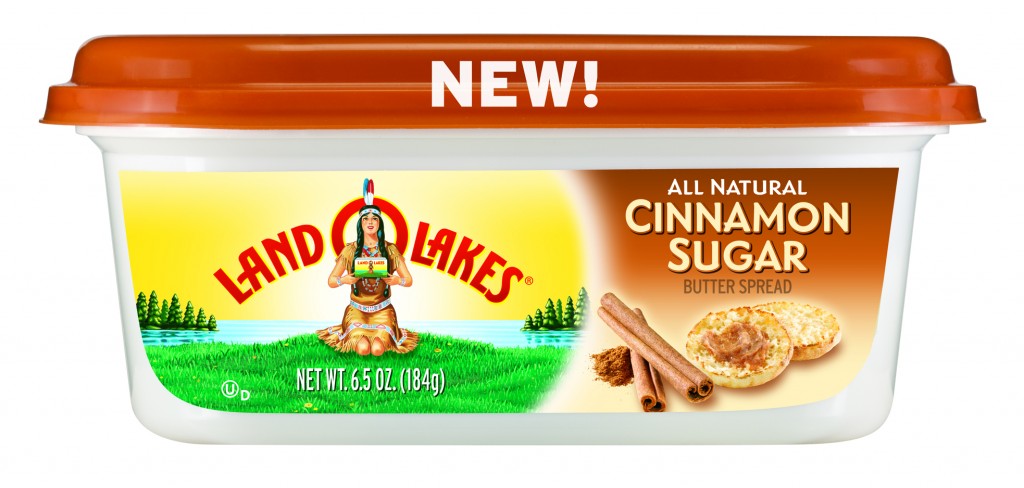 Ya las comidas pueden tener un toque diferente con la nueva mantequilla Land O'Lakes que ahora viene en su versión dulce con canela. Usualmente no me gusta desayunar todos los días,  aveces me como un yogurt o  me tomo una taza de té y para mi está bien; sin embargo hace unos días probé Cinnamon Sugar Land O'Lakes por primera vez sobre unos waffles (vean mi foto abajo) y en verdad es riquísima, cremosa, suave al untar y el toque perfecto de azúcar. La mantequilla Cinnamon Sugar Land O'Lakes puedes usarla como ingrediente para preparar postres como tortas, cupcakes, brownies, galletas, etc o quizás platillos como zanahorias glaseada, manzanas acarameladas y ahora que viene el otoño, el invierno o el día de Acción de Gracias es ideal para darle ese punto de sabor tan distintivo de esas fechas.
A mis hijos les encanta que les ponga un poquito sobre avena caliente. Queda muy bien con otros clásicos del desayuno como bagels, croissants, tostadas francesas, panquecas, biscuits, arepitas dulces, etc.
Lo bueno de Land O'Lakes es que es mantequilla para untar con ingredientes simples y naturales como crema, azúcar, aceite de canola y canela. Lo puedes encontrar en la mayoría de los supermercados y en tiendas como Walmart o Target en el área de los lácteos y solo cuesta $2.50.
Visita: www.LandoLakes.com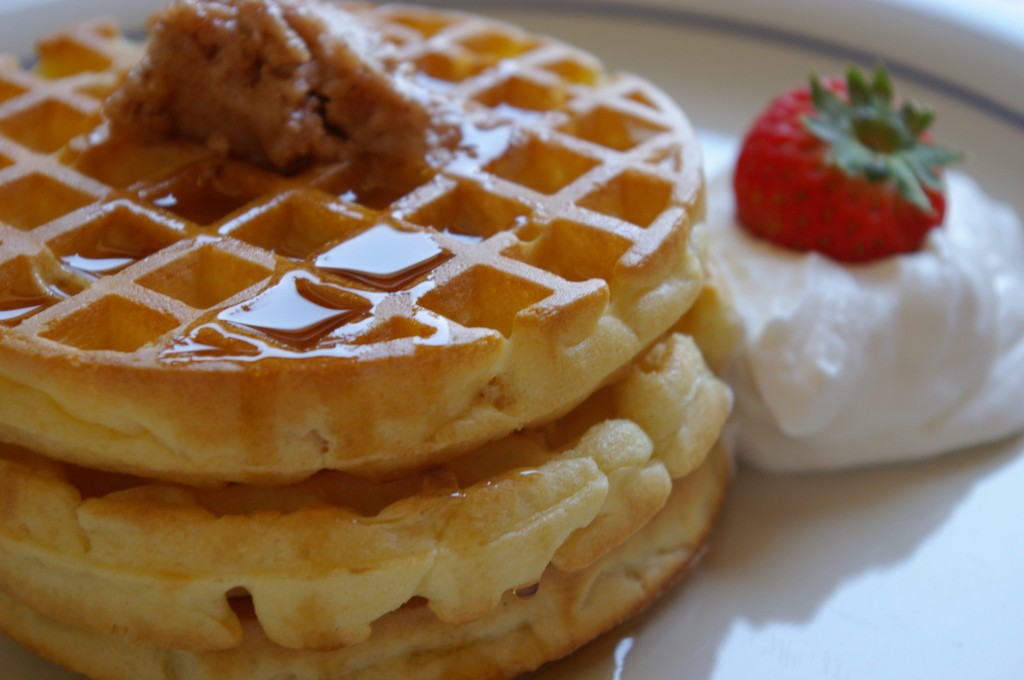 SORTEO: Gana un paquete para desayuno que incluye espátula, cuchillos para untar, una plancha para preparar waffles de acero inoxidable, etc que harán tus desayunos especiales.
Escribe un comentario en mi blog, cuéntame como son tus desayunos y por qué te gustaría ganar. No olvides tu email para contactarte por si ganas.
Si nunca has ganado un sorteo en mi blog tienes una oportunidad extra, dejame saber- comentando.
Like Land O'Lakes en Facebook y sigue a @landolakesktchn en twitter
Dale click a +1 y a StumbleUpon (arriba cerca de la foto del envase de la mantequilla)
Solo para quienes viven en USA. No PO boxes. Termina el 9 de Septiembre de 2011. ¡Suerte!
GIVEAWAY: I'm giving away 1 Make Breakfast Better package that includes a non-stick waffle skillet, flexible spatula, stainless-steel spreaders and more.
Leave a comment below telling me your favorite breakfast food and why you would like to win. Be sure to leave an e-mail address where you can be reached if you win.
Click on the +1 botton and StumbleUpon! (next to the first photo)
Subscribe to my bilingual Youtube channel-MamáContemporánea
Like Land O'Lakes on Facebook 

and follow

 @landolakesktchn on twitter
I'll announce the lucky winner on this blog on 9/9/11. U.S only. No PO boxes. Good Luck!
Aclaratoria: Recibí cupones para mi reseña. Mi opinión es honesta, este post no ha sido editado por terceros, no obtuve compensación económica.