Ya estamos celebrando la Navidad y por supuesto Clinique no podía quedarse atrás y ha guardando lo mejor para esta época tan especial. Tanto para ti misma como para regalar a tus amigas o familiares, esta es una lista de algunos productos que deben estar en cada arbolito.
Visita: www.clinique.com
twitter: @Clinique_US
Facebook: Clinique
A Season's worth of Pretty: Este es definitivamente uno de mis favoritos, una paleta muy chic que contiene lo esencial para ojos, labios y mejillas para lucir deslumbrante siempre. Con la compra de cualquier producto Clinique puedes llevarte este fabulosa gama de colores por solo $32.50.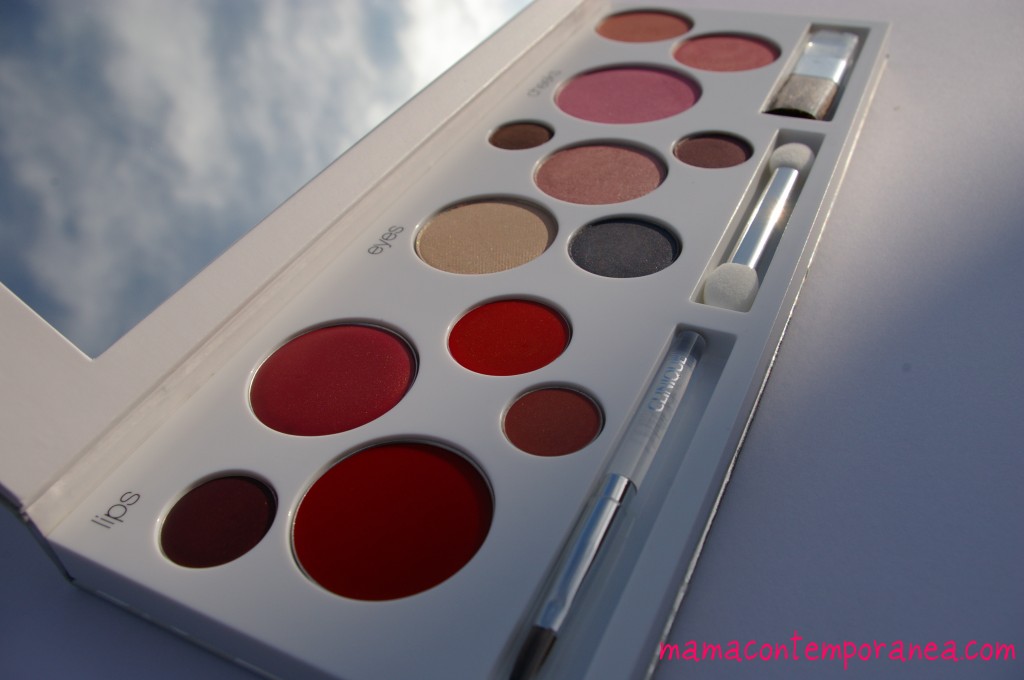 New Lid Smoothie Antioxidant 8- hours eye colours: Nunca antes maquillarse los ojos había sido tan fácil y especial, con estas nuevas sombras en crema de Clinique que dura 8 horas, gracias a su aplicador que se seca inmediatamente al contacto con el parpado y se esparce suavemente. Su formula con antioxidantes protege los ojos. Viene en 12 tonos y el que está de moda para Diciembre es: Born-fressia que agrega más profundidad y drama al smokey eye. $19.50 c/u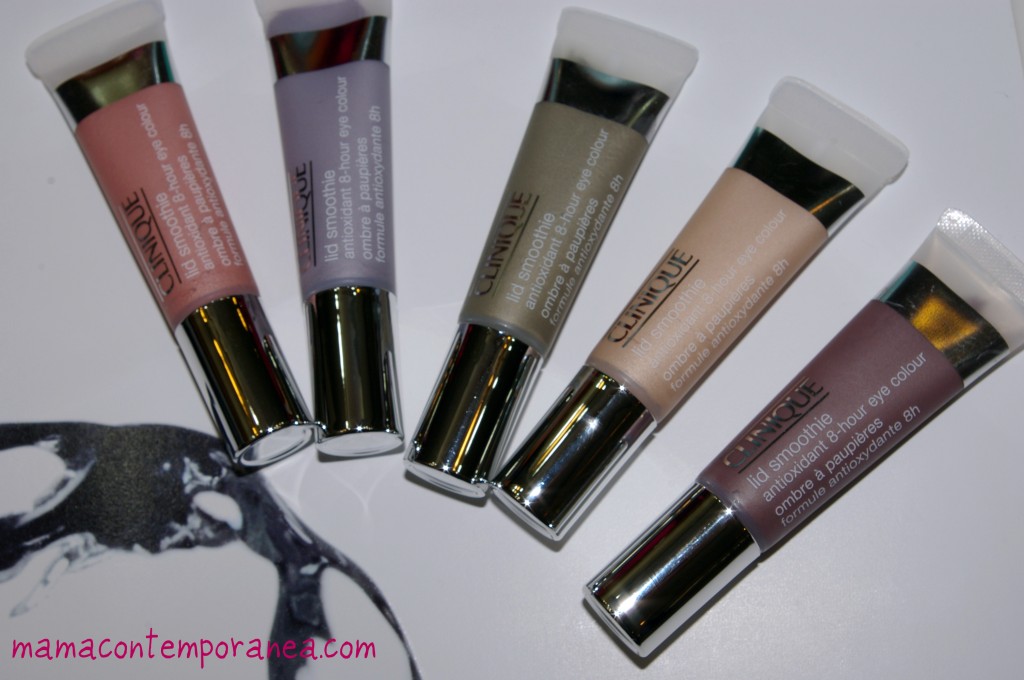 Smoothie kisses: Nada como tener unos labios hidratados y listos para besar (muack), ahora que esta haciendo frío y que tenemos tantas fiestas y reuniones sociales dale a tu boca extra brillo, color y un look saludable con estos lipglosses que contienen vitamina C. Vienen en 4 exquisitos tonos (Berry Boost, Pink-Me-Up, Mango-Thon and Goodness Grapecious) y en un bolsito plateado adorable. $28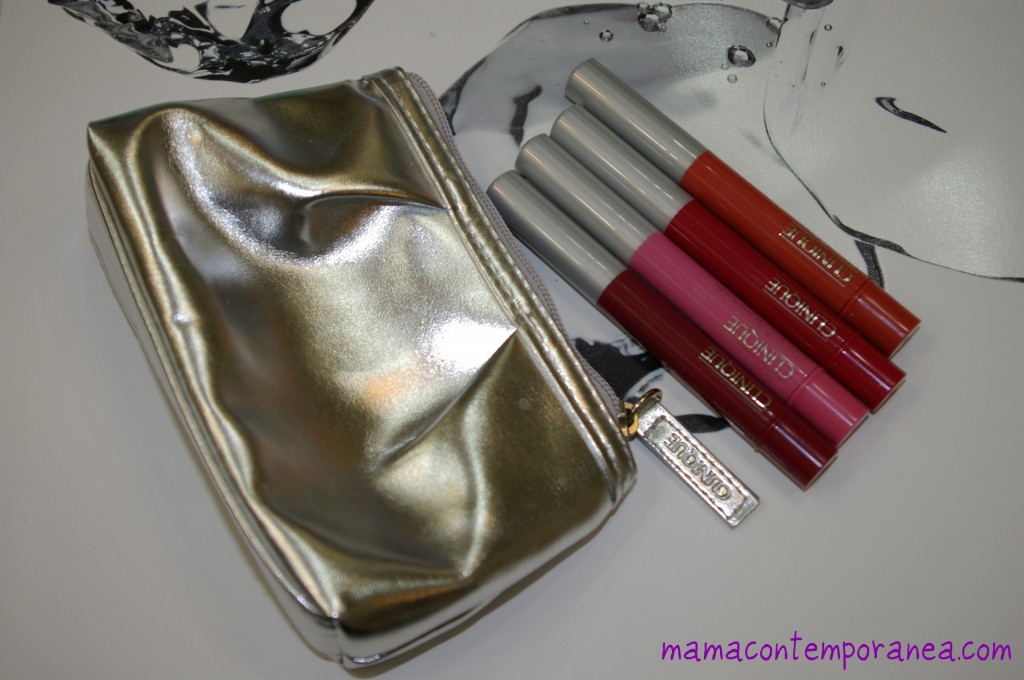 Clinique Skin Supplies for Men: Cuidarse la piel y consentirse con excelentes cosméticos no es exclusivo para las mujeres ahora los hombres también pueden hacerlo con una línea solo para ellos, desde lociones para después de afeitarse hasta exfoliante y cremas hidratantes. Regalale a ese hombre especial en tu vida ya sea tu novio, esposo, papá hermano, suegro, jefe o cuñado un set de productos Clinique.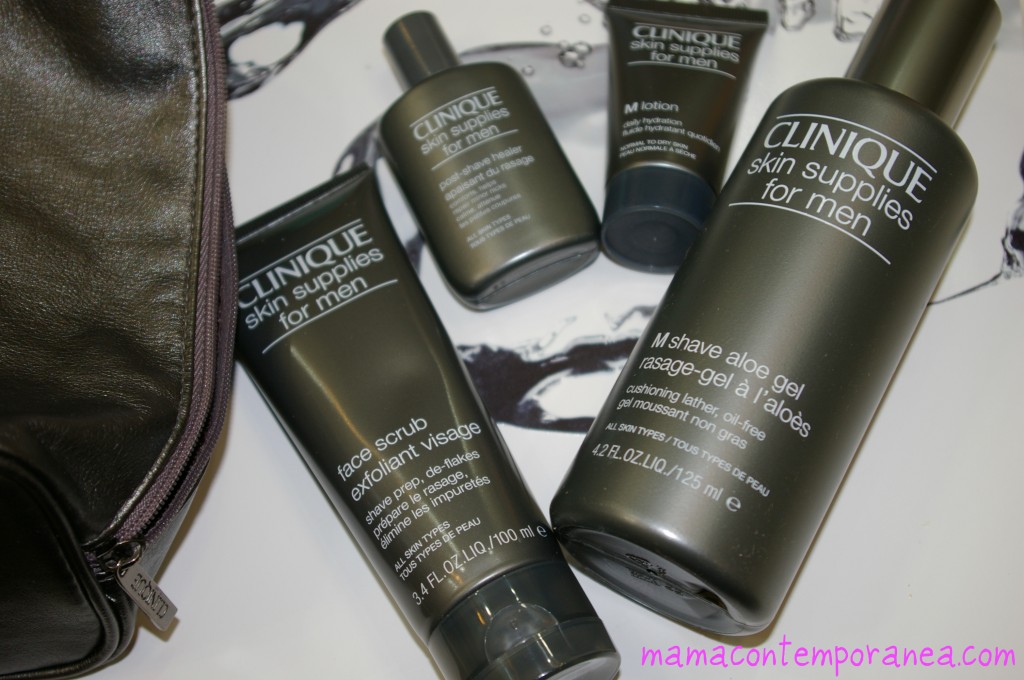 Aclaratoria: Recibí varios productos Clinique para mi reseña. No obtuve remuneración económica por mi opinión honesta.
SORTEO: Estaré rifando una cajita de Smoothie kisses que contiene 4 lipglosses de Clinique en un bolsito plateado (como el de la 3era. foto).
Comenta aquí en mi blog cual de todos los productos de este post te gusta más. No olvides dejar tu email para contactarte por si ganas. 
Suscribete a mi canal de Youtube
Like mi página Mama.Contemporanea (esta es la principal) en Facebook!

Suscribete para recibir mis emails así podrás saber de fabulosos sorteos como este. Debes confirmarlo una vez llegue a tu inbox.
Sigue a @mcontemporanea en twitter.
Haz click en Google+ (en este post arriba a la izquierda) y StumbleUpon al lado derecho (opcional)
Deja un comentario por cada paso que hagas. Cada comentario es una oportunidad para ganar. Solo se aceptan comentarios válidos.
La ganadora será elegida al azar utilizando Random.org
Termina el 16 de Diciembre de 2011. Solo para quienes viven en USA. Buena suerte!